Floor Decor Kenya – Offering Versatile, Durable and Beautiful Flooring Solutions!
Beautiful, practical wood flooring that looks great after years of use
Make your home stand out with our new generation artificial grass
Easy to install with PerfectFold Click System
Forget slippery tile stairs, say hello to affordable Pergo stairs
High-quality hardwood floors
Get various styles and shades to finish your floors
Great selection and affordable choices
Make your outside as beautiful as the inside, zero maintenance deck
PERGO® Laminate offers everything a versatile floor should; different colors, styles and high-performance durability to match any active lifestyle.
There is no other floor that is as versatile and as tough as PERGO® laminate. It can take all the heavy traffic, spills, stains and you don't have to worry one bit!
This is why Floor Decor Kenya is excited to bring you PERGO® Laminate floors – a world leading brand (Visit Website www.co.uk) sourced from Europe at an affordable price.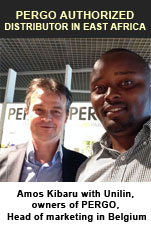 PERGO® invented laminate flooring 35 years ago. A floor that combines beautiful design and long-lasting durability like no other. PERGO® laminate floors are made to withstand years of use and still look beautiful.
Now you can shop PERGO® wood laminates and PERGO® Luxury Vinyl Tiles at all Floor Decor Kenya showrooms around the country – Nairobi, Nakuru, Eldoret & Kisumu.
Floor Decor Kenya is now the authorized PERGO® DEALER/ DISTRIBUTOR in East Africa.
You've got to get off the tiles, they are cold!
Call us today and we will be glad to give you a FREE ESTIMATE for your home or office space. Read More
Groundbreaking Innovations that make Pergo Flooring Outstanding